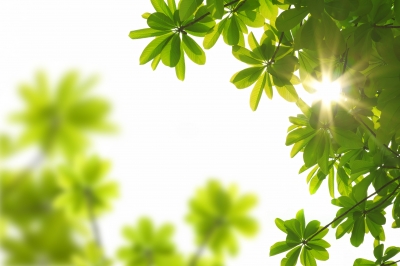 Successful websites have something in common: they all put remarkable copy to work.
Your website is really only as good as it's copy.  Things like design and functionality usually take the spotlight in website creation.  It kind of makes sense: the design is what your visitor will notice right away.  It will make the first impression.  But if you don't have solid website content to back up a good design, you're going to lose out.
Design might pull a visitor in, but the copy is what convinces them to stay.
Check out this website. And this one. Both have classy designs, but they both also feature compelling copy.
If your website is a little neglected in the copy area, don't despair. With a little tweaking, you can begin to shape up your content and impress your visitors.
Write good headlines
When most people think of headlines, they think of articles and blog posts. But headlines are very important on your website, too. A powerful headline will tell a visitor if they are in the right place and if it's worth their time to stick around.
If you're not using any headlines on your website, you might be sending visitors away without even realizing it.
Why? Because we are an impatient bunch.  When we land on a website, we want to know within a moment if that site has what we're looking for. We want something to tell us "it's a good thing you're here, we have just what you need".
If we have to wade through paragraphs of text just to find out if we're in the right spot, we usually get discouraged — or worse — completely annoyed.
Headlines solve all of this by taking center stage, grabbing attention, and communicating the important information in quick, compelling fashion.
Check out this article for some great tips on writing headlines that work.
Use reader-friendly formatting
Great websites are easy to get through. It shouldn't be time consuming to find the information we need on a page, and if it is, that website loses major points.
How can you make your website copy reader-friendly? It isn't hard at all. Simply write your copy so people can scan it instead of read it.
Don't get me wrong: people will still read your website copy. But they are only going to read the parts that interest them or are relevant to what they need at that moment. There are parts of your website copy that some visitors don't need or care to read. Make it easy for them to skip over these parts and it's much more likely that they will make it to the information they do want. Score for you.
Here are popular & effective ways to create "scanable" copy:
White space: don't clog up your pages with huge chunks of text. That say to a visitor "There's a lot to read here. It's going to take forever. Maybe you should come back when you have at least an hour to spare". Break your copy up into short pieces with lots of pretty white space in between.
Bold text: make the important points stand out by using bold text. This way, if someone quickly scans your copy, they'll still get the jest of it.
Bullet & number lists: people love lists. Lists are the super-easy, organized way to sum up main points. They are easy to read and stand out from the rest of your copy, making them more likely to get read.
---
Create the right tone
Have you put much thought into how you sound online? Think about how you talk in real life: are you a fast-chatter, or slow and contemplative? Do you talk with lots of excitement (think: plenty of exclamation marks), or are you more the few-but-powerful-words type? Now, think of your communication style in terms of your website content: this is the tone of your copy. Of course, the tone of your website copy doesn't have to be the same as your in-person tone, but it helps to think of your copy in terms of talking.
You want to avoid, at all costs, the boring, completely personality-void tone. The kind that sounds "corporate" or "neutral".
People aren't going to connect with a corporation, they are going to connect with a person. So put some personality into your copy.
After you've pinned down the right tone, you'll want to keep things consistent. Make sure that your tone carries through your entire website — and all your other online marketing outposts for that matter (like social media and email marketing).
What's in it for them?
This is a biggy. A lot of websites miss the mark and incorrectly assume that when people come to their website, they want to read all about their business. Wrong. People actually want to hear all about themselves.
Your visitor wants to read about how well you understand them, that you know where they're at and what they need. They want to know that you have their solution.
Your website copy has to be customer-focused, not you-focused. Present your information in a way that conveys benefits and value for your visitor. Above all else, always tell your visitor exactly what's in it for them.
---
Lay out the next step
After you've worked really hard to spruce up your website copy, made sure your visitor felt loved, and convinced everyone that you sell the best produce/service in this (and possibly every other) time zone, you definitely don't want lose that momentum.
You need to give your visitors a call to action. That's just a buzz word for "tell them what you want them to do next". A lot of people leave this out because they don't understand that they actually need to ask visitors to take the next step. The next step is obvious, isn't it? Not necessarily. And like we talked about earlier, your visitors are impatient and they might not have the time to figure out how to take the best advantage of what you offer.
So, you need to tell them.
It's usually just a simple button, link, or sentence. "Click here to request more info." "Call 1-800-awesome for a free sample" "fill out this form for a quote" "sign up for our newsletter to get more great advice".
---
Don't waste valuable opportunities by leaving undesirable copy laying around on your website.  Use these tips to give your content an instant make-over.  If you implement any of the advice above to improve your copy, feel free to send me a link to your new-and-improved website.  I'd love to take a look.
photo credit: siraphat